The One Who Deserves A Break
3 FOR 2 ON ALL GIFTS FOR A LIMITED TIME ONLY!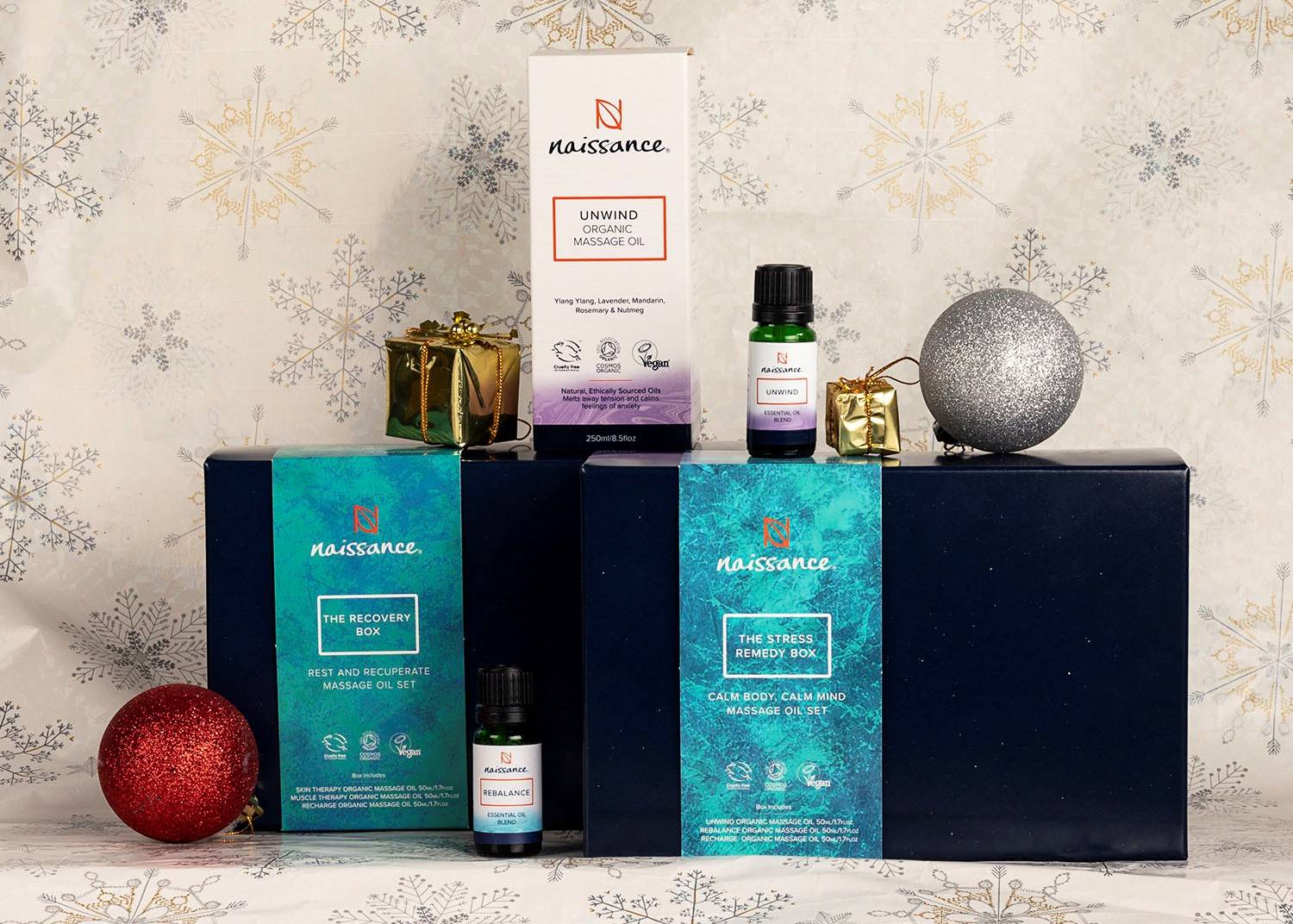 Find The Perfect Christmas Gift
If there's someone in your life who deserves a good break, we've got the perfect gift. Whether it's for a new mum, a busy business owner or your high-flying partner, we all deserve to step back, relax and practise some self-care from time to time. Our selection of gifts below will help that special someone unwind and restore a much-needed sense of calm. We promise they'll thank you later!
The Stress Remedy Box -
was £17.99 - now£14.39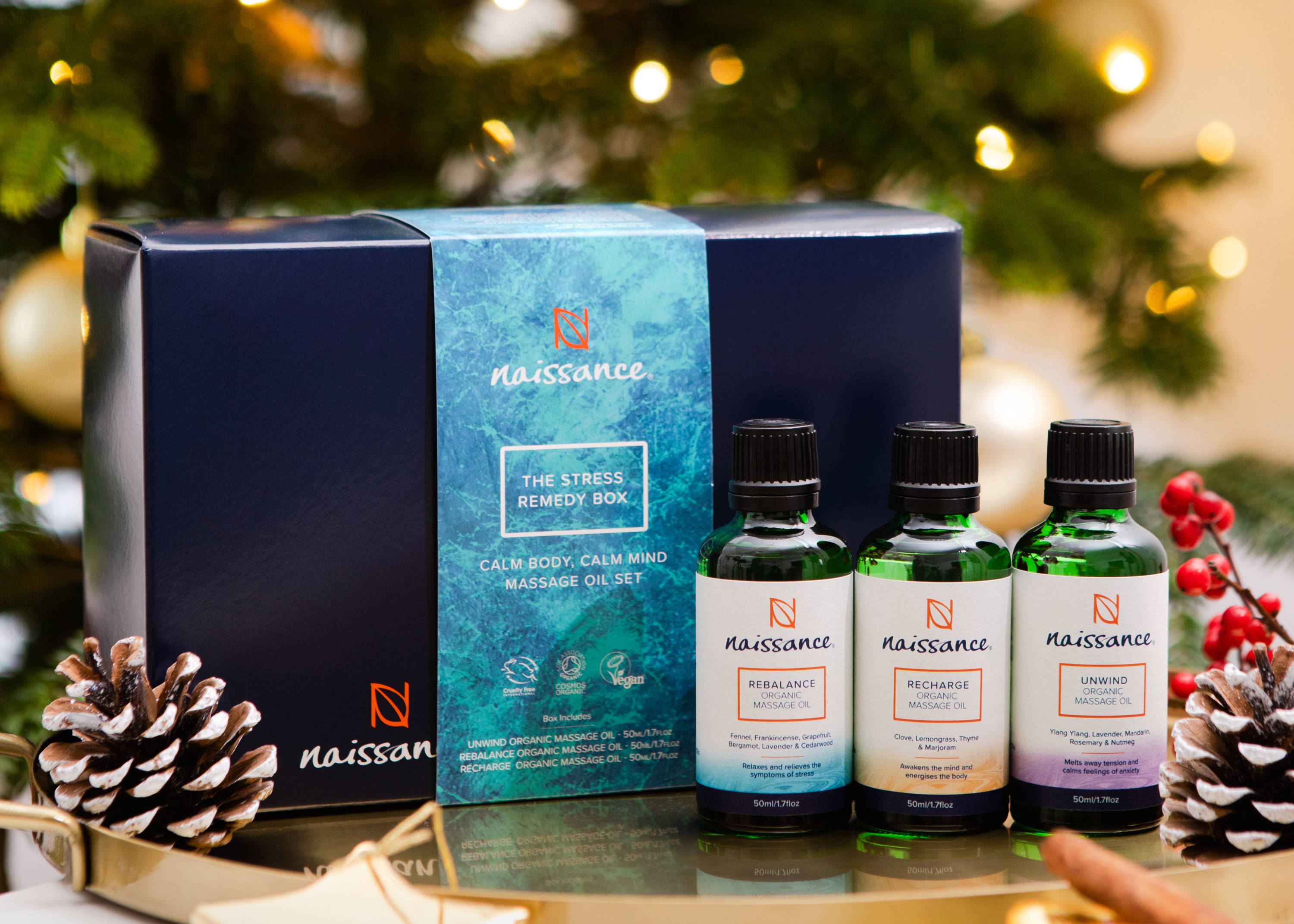 Give the gift of relaxation this festive season with The Stress Remedy Box, a nourishing massage set containing three organic oils handpicked to relax the mind, soothe the soul and ease muscle tension. Each aromatherapy massage oil is high in skin-friendly nutrients and infused with expertly selected essential oils to nourish the mind and body – perfect for the ultimate relaxing massage.
Unwind Organic Essential Oil Blend -
£12.99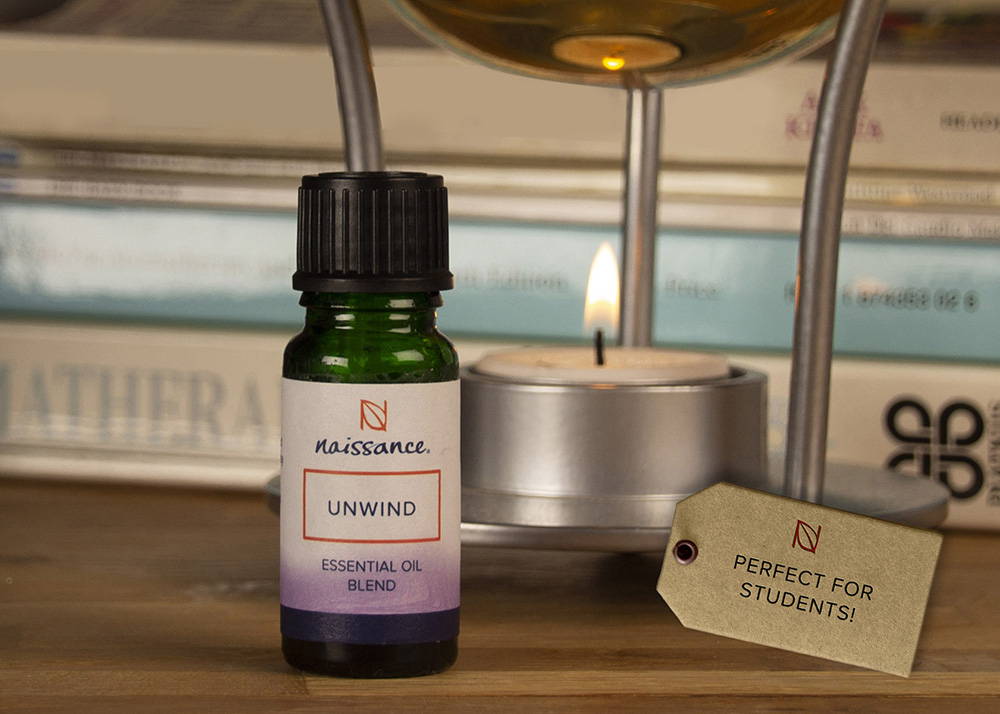 Unwind Essential Oil Blend helps to calm feelings of anxiety and promote mental clarity – so it's a real must-have for that person who deserves a break. This pocket-size bottle of relaxation can be taken on the go for a quick wind down anytime, anywhere – simply add a few drops to a diffuser or combine with a carrier oil for a calming bath blend.
You Make Me Melt DIY Organic Massage Bar and Bath Melts Kit - Was £22.99 - Now £18.39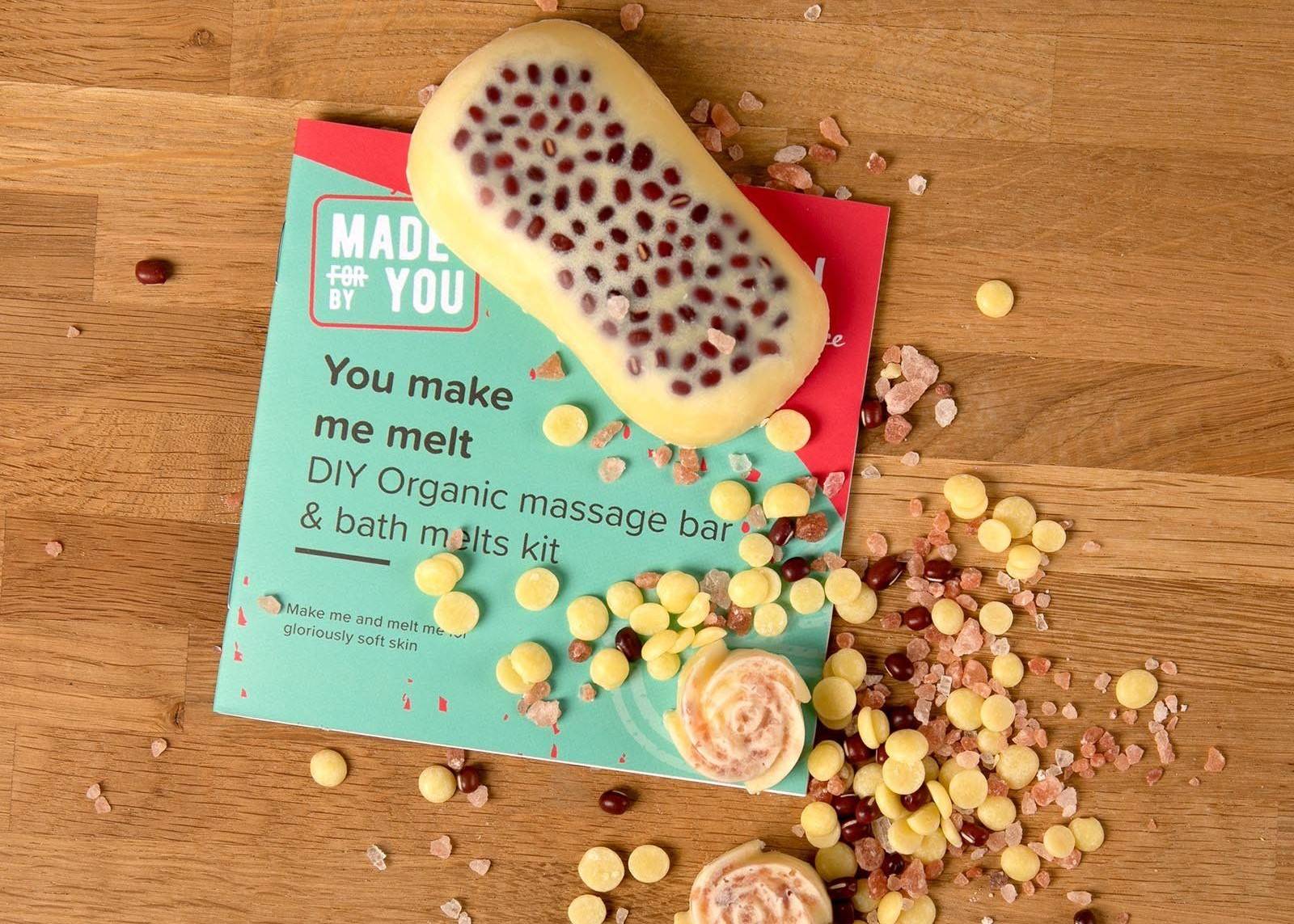 Our DIY Massage Bar and Bath Melts Kit is the perfect gift for those who like to get creative. It contains everything needed to make one large organic Peppermint massage bar with Aduki beans and four minty bath melts with Himalayan Pink Salts. The kit includes an easy to follow step-by-step recipe card and all the ingredients needed to recreate that spa feeling at home.
The Recovery Box -
was £17.99 - now £14.39
The Recovery Box is the perfect gift for that person who never stops. Whether they're tackling plants in the garden, hitting the gym or working long hours, this massage oil set is the perfect companion for hardworking and busy bodies that need some extra care and nourishment. The Recovery Box contains three organic massage oils to target muscle soreness, boost circulation and stimulate the skin.
Rebalance Organic Essential Oil Blend -
£12.99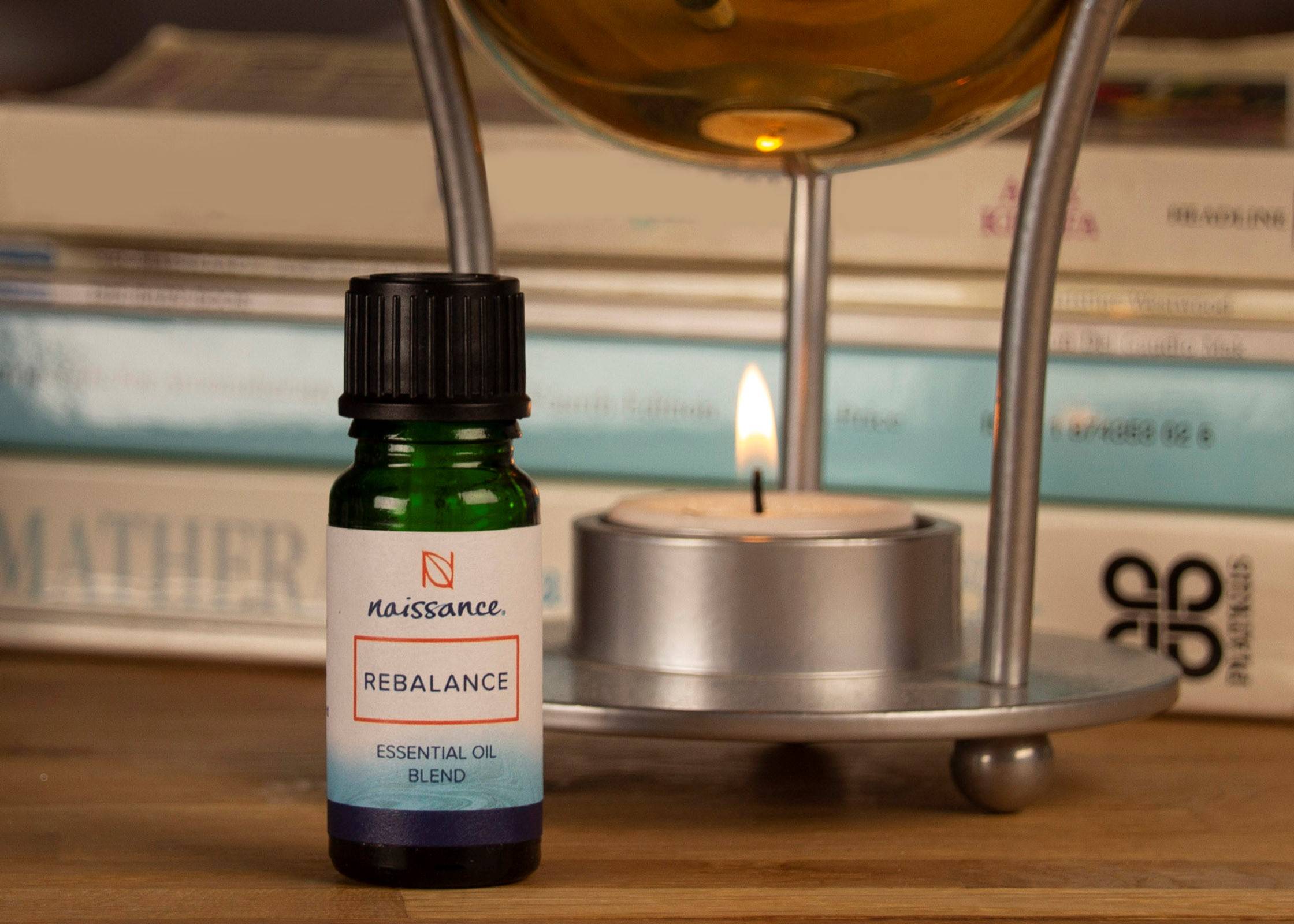 Help a loved one restore their inner harmony and relieve the symptoms of stress with Rebalance, a natural essential oil blend crafted to balance the emotions. This grounding blend contains six organic essential oils expertly chosen to soothe the mind and release the mental tensions of everyday stress. Simply mix with water to create a pillow spray or add a few drops to a diffuser!
Unwind Organic Massage Oil -
£14.99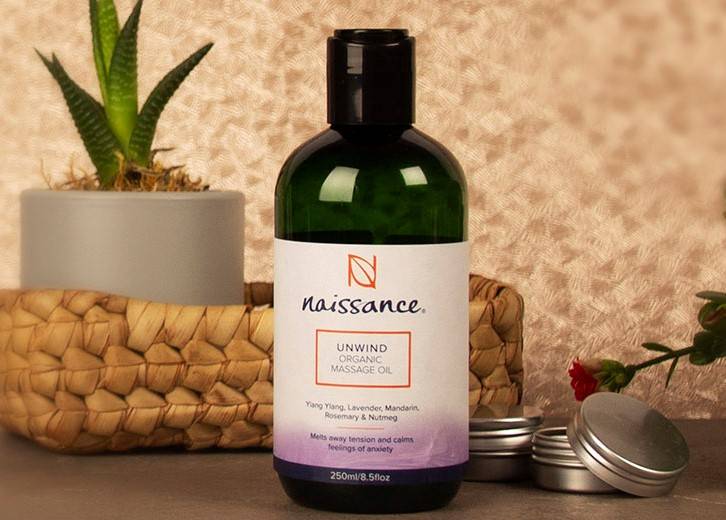 Unwind is carefully formulated to melt away tension and aid symptoms of anxiety – ideal for those times when the mind gets too busy or the muscles feel tense. Infused with a comforting blend of Ylang Ylang, Lavender, Mandarin, Rosemary and Nutmeg, Unwind is the perfect companion for anyone in need of relaxation and a great way to find some calm in a stressful world.