The One Who Loves To Formulate
3 FOR 2 ON ALL GIFTS FOR A LIMITED TIME ONLY!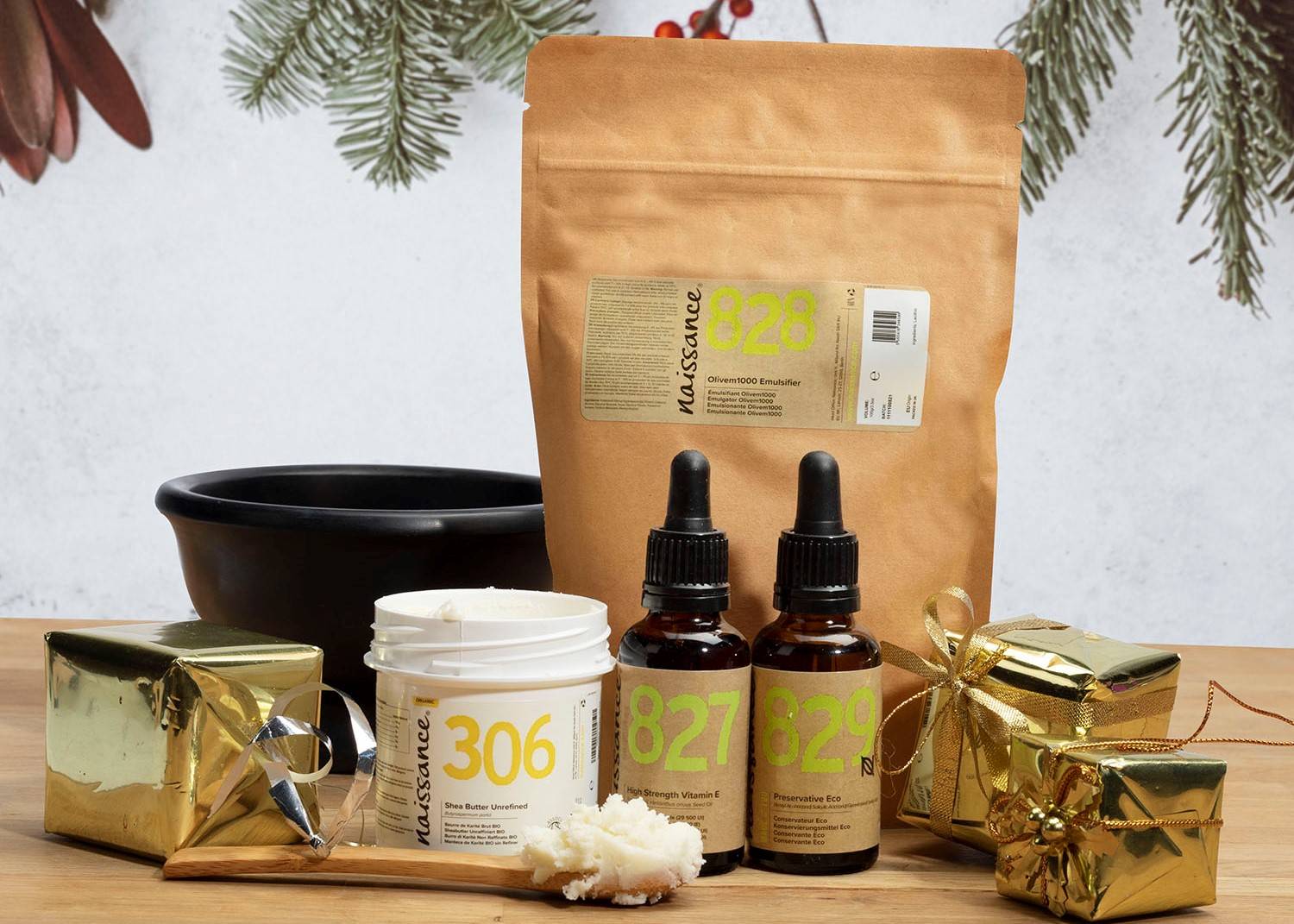 Find The Perfect Christmas Gift
If you're looking for a gift for the maker in your life, you've come to the right place. Knowing what to buy someone who makes their own beauty formulations and products can be difficult, especially if they've already got lots in their cupboard! Below, we've put together a few of our top ingredients for makers. Whether you'd like to inspire someone to formulate their own beauty products or you have an avid maker in your life, here's some of our favourite formulating products!
PRESERVATIVE ECO (N° 829) -
£5.99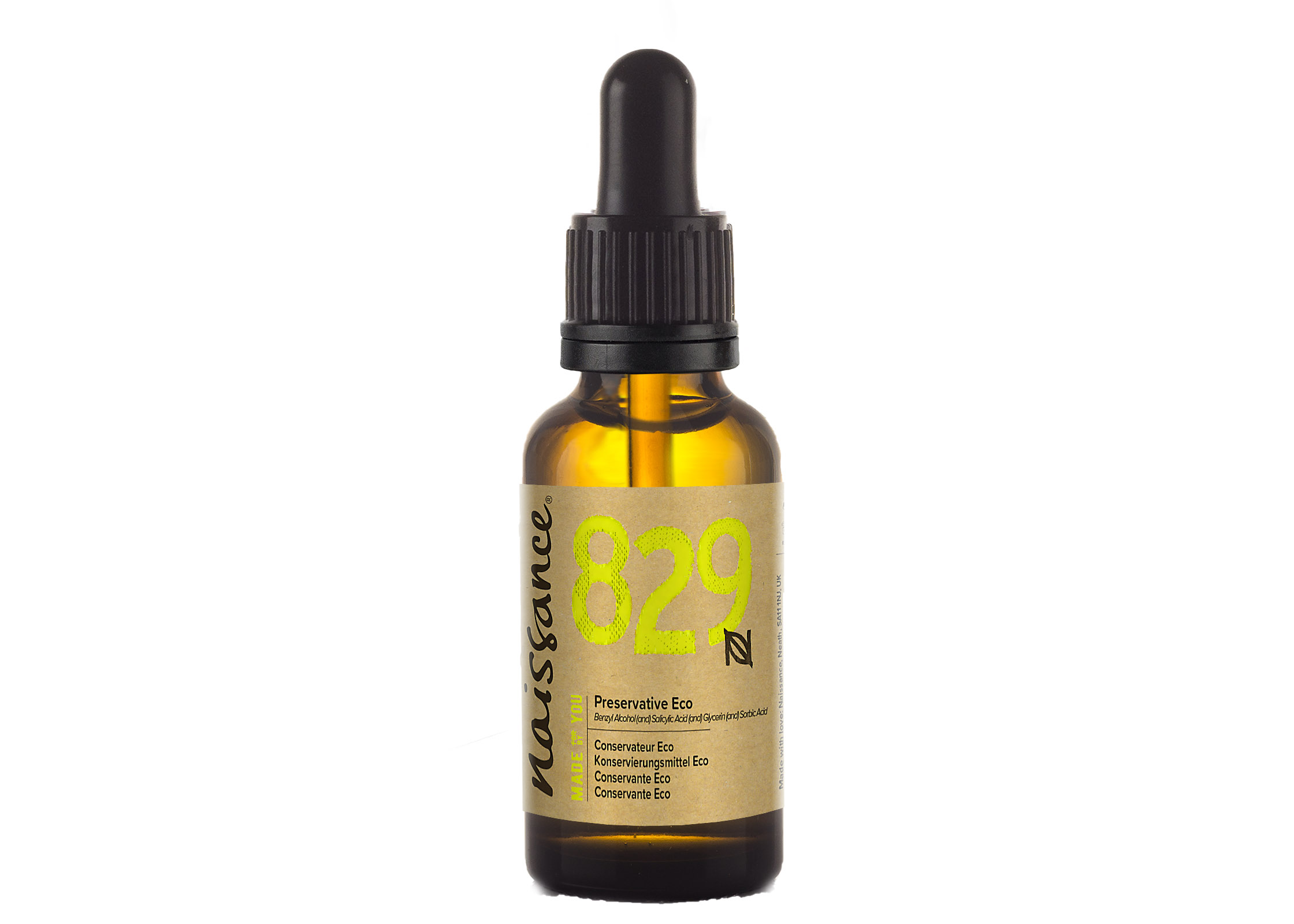 Our Preservative Eco is compatible for a wide range of natural self-care products, including skin and hair formulations. Effective and easy to use, Naissance Preservative Eco is suitable for water in oil emulsions, oil in water emulsions and anhydrous products that may come into contact with water, such as body scrubs. It offers broad spectrum protection – perfect for organic and natural skincare formulations.
HIGH STRENGTH VITAMIN E (N° 827) –
£11.99
Our High Strength Vitamin E is a useful formulating ingredient that helps slow down oxidisation in plant and vegetable oils. 100% natural and plant derived, High Strength Vitamin E is widely accepted in natural skincare formulations and helps fight radicals in the skin. It can be used in serums, body butters, balms, creams, soaps, lotions, scrubs and more – the perfect all-rounder ingredient for a formulator!
SHEA BUTTER UNREFINED ORGANIC (N° 306) -
£3.99/100g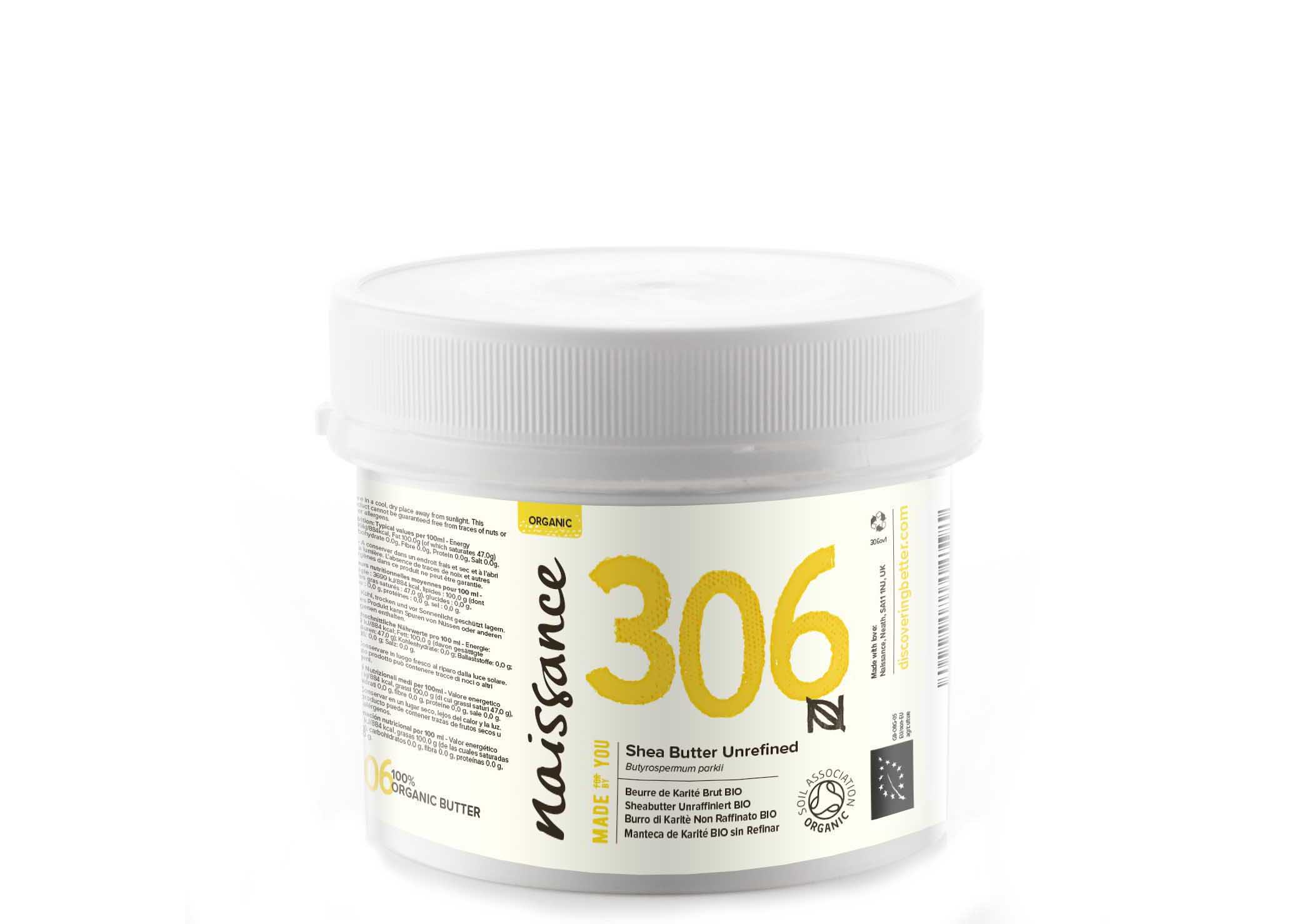 Silky soft and nourishing for skin and hair moisturisation, our Shea Butter is 100% pure, food grade, cruelty free and vegan friendly. Rich in antioxidants and packed with skin-loving nutrients, Shea Butter is perfect for recipes like body butters and creams and can be used to create a number of beauty treatments and scrubs. It's also great for hair too!
ALOE VERA GEL (N° 707) -
£5.99/100g
Aloe Vera Gel can be used in a wide range of beauty formulations, from body scrubs to makeup removers and more. This soothing, cooling gel is packed with skin-loving nutrients and adds moisturising properties to any homemade beauty product. Our Aloe Vera Gel is made from the fresh inner gel of the Aloe Vera leaf and is suitable for body, face and hair.
WITCH HAZEL (N° 702) -
£4.99/100ml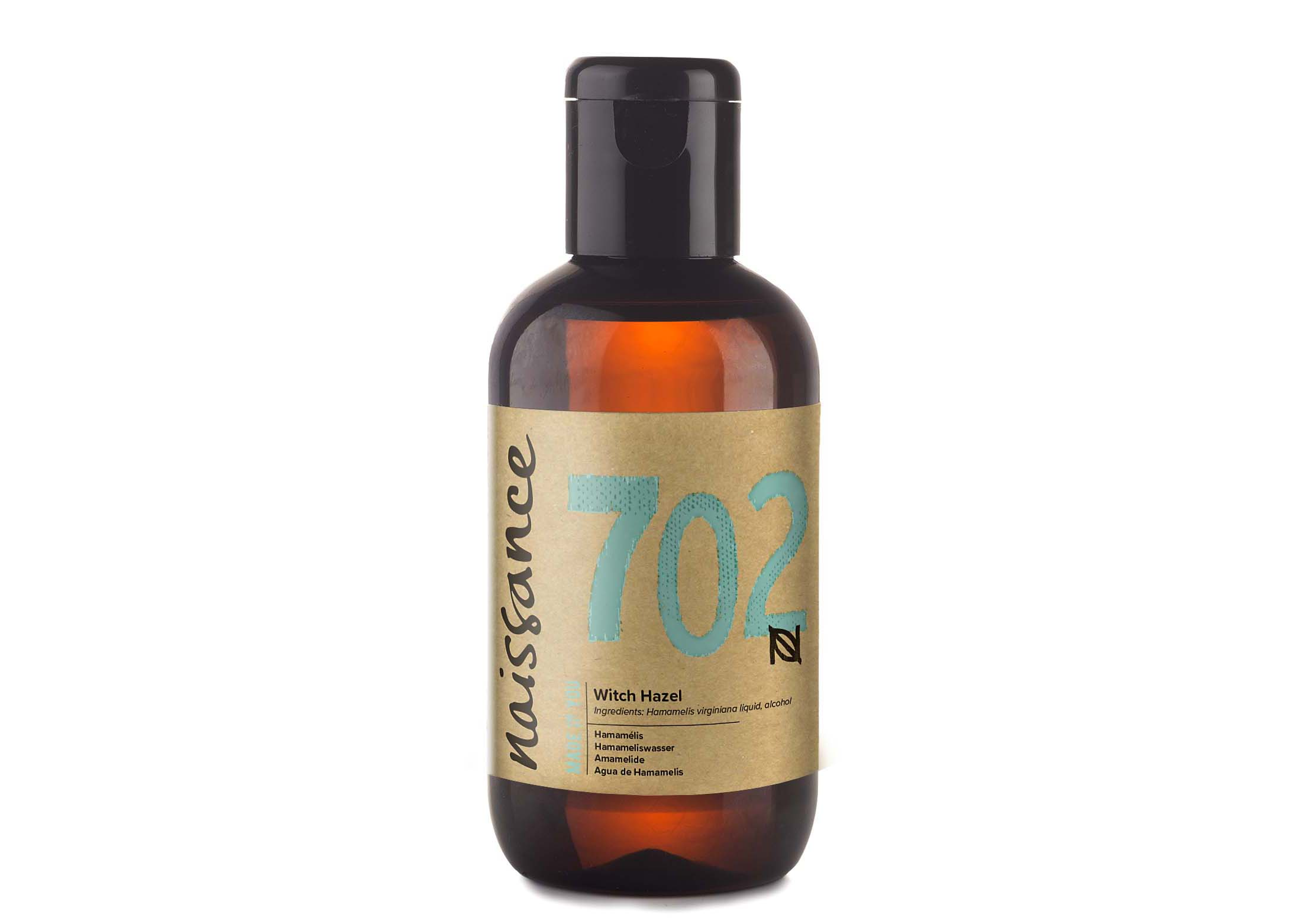 Our natural distillate of Witch Hazel is a great natural cleanser or toner for those with oily or combination skin and can be used as a foundation ingredient to formulate DIY skincare and beauty products such as lotions and creams. This wonderous natural ingredient soothes skin, removes dirt and excess oil and is super versatile – perfect for products targeting irritated skin.
ROSE FLORAL WATER (N° 605) -
£2.80/100ml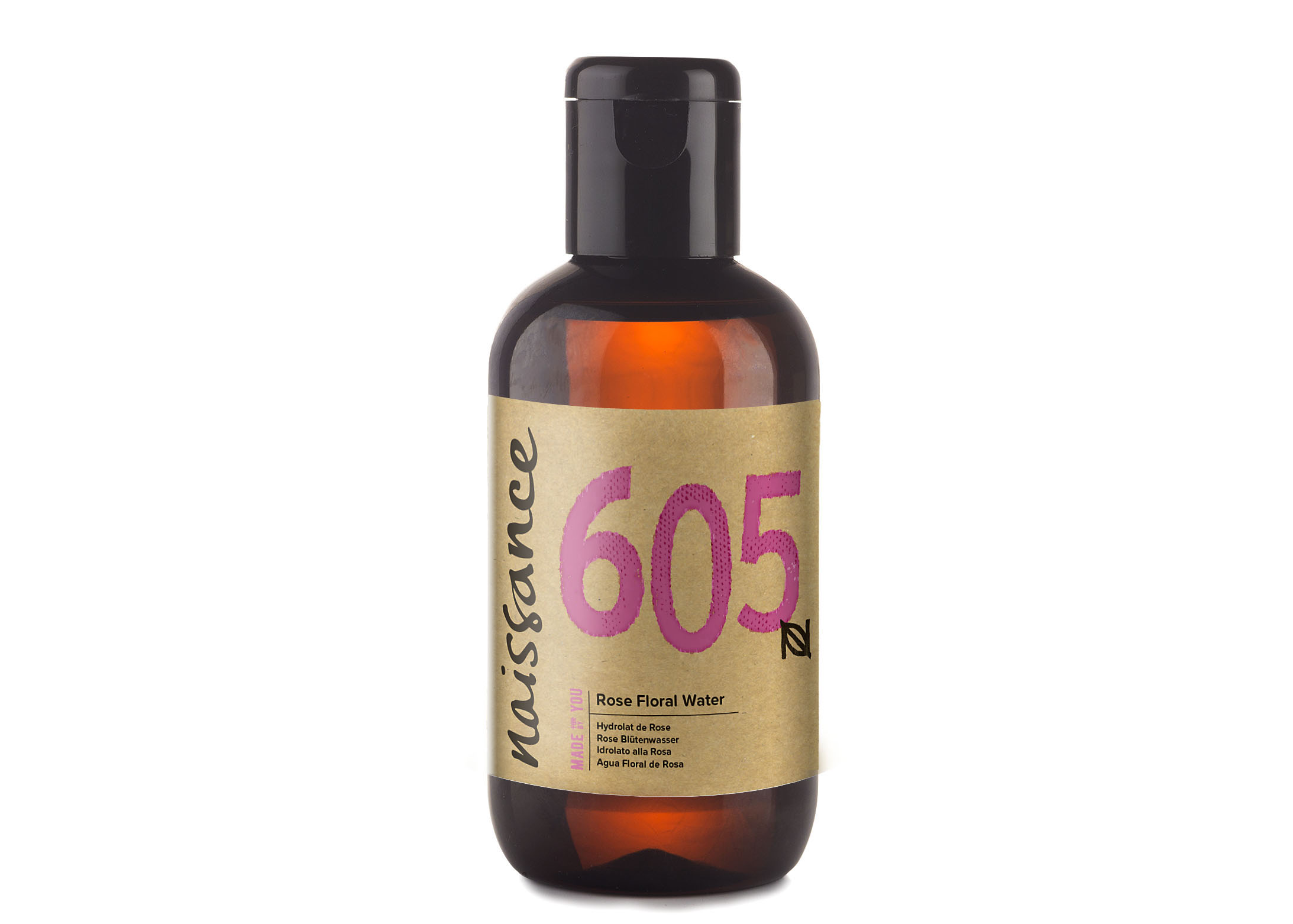 Our Rose Floral Water is a useful ingredient for homemade beauty formulations – but it can also be used for room fragrance, linen and laundry sprays and hair care. Naissance Rose Floral Water is gentle, beautiful smelling and safe to use directly from the bottle. This versatile ingredient is perfect for beginner formulators in need of a versatile all-rounder to add to their collection!